Warning Signs for Your Brakes
Behind the wheel, stopping power is just as important as the power you depend on to get you going. Without quality brakes, you lose your ability to safely come to a controlled stop. Fortunately, there are many telltale signs that will let you know when it's time to have your brakes replaced.
In your owner's manual, you'll find a recommended interval for how often you should have your brakes checked by a professional. Additionally, though, there are many signs that indicate you should bring your vehicle to the experts at our Augusta Buick and GMC service center.
Sounds
For today's drivers, spotting worn down brakes is easier than ever. Modern brake pads are equipped with an indicator tab that's design to make a high pitch squeal when the pad linings are low. If you notice a squeaking or squealing, visit our parts center in Augusta for the new brake pads you need.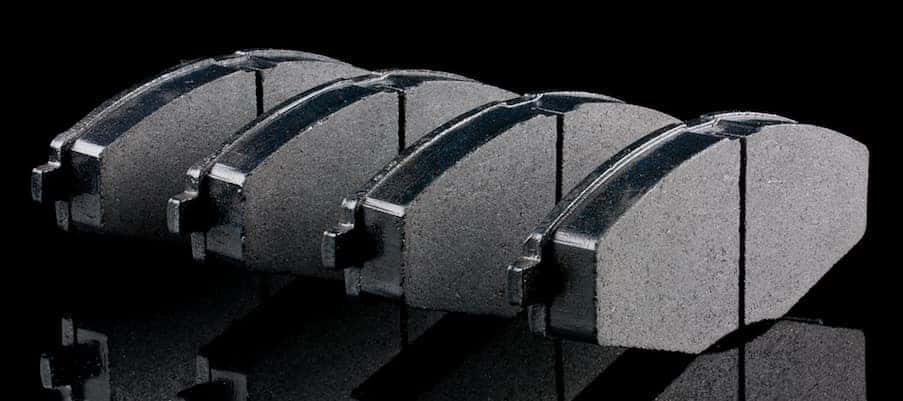 If that squeak turns into a screeching or a grinding sound, then you're officially past due for new brakes and are risking having to replace your rotors prematurely, as well. It's always best to replace your brakes at the first sign of wear to prevent avoidable damage on other components or, worse, a lack of stopping power.
Smells
When your brake pads or shoes don't have the proper lining, the friction on the rotors or drums can cause excessive heat that essentially cooks components of your brake system. If you notice a smell, particularly when braking, it's certainly worth having a professional take a look at your brakes.
Vibrations
Worn out brakes can cause your car to shimmy or shake, especially if the pad backing has started to wear groves into the drums or rotors. If you notice a vibration or shaking when braking, typically noticeable in your foot on the brake pedal, be sure not to ignore it.
When your vehicle starts to tell you it's due for service, the best move is always to address it right away. Of course, sticking to your recommended service schedule is a great way to ensure that you always stay on top of things, too. For more information, or to schedule a service visit here at Master Buick GMC, be sure to contact us by calling (844) 504-5380 today!